Back to News
Columbia, SC, July 28, 2022 — Claire Gibbons has been named the Director of Power:Ed, a philanthropy of SC Student Loan, as of June 7, 2022. This fiscal year, Power:Ed will invest $900,000 in South Carolina higher education and workforce development organizations to address gaps, boost career readiness, and ensure a pipeline of skilled talent for the Palmetto state.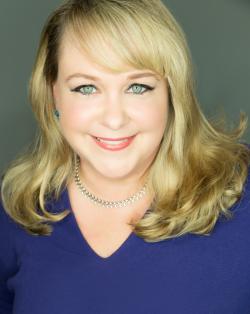 Gibbons succeeds its founding director, Sara Fisher, who is retiring after 40 years of leadership and service in the banking industry and five years building Power:Ed. 
 
SC Student Loan President & CEO Trey Simon says, "We are very excited to welcome Claire to our team. We are extremely fortunate to have such a skilled and caring leader ready to take Power:Ed to the next level of transforming lives and strengthening the South Carolina workforce. Finding skilled talent is the number one priority for businesses across our state."
 
Gibbons oversees all outreach, grant, and partnership operations. Her goal is to build a statewide network of collaborative partners aligned in making a transformative impact on SC students' lives and career opportunities. She is passionate about reducing economic barriers/inequities and boosting educational and economic mobility for talent across South Carolina, particularly those in rural and underserved communities. 
 
"Your zip code should not predetermine your outcome in life. I have a passion to make a difference and create opportunities for all," Gibbons adds.
 
For the past 11 years, Gibbons led global marketing and communications strategies for Charleston Regional Development Alliance (CRDA), the economic development non-profit serving three-county Charleston region. She positioned the Charleston metro area as a globally competitive destination for business, talent, entrepreneurship, and investment.
Claire is a former executive communications advisor for leading public relations agencies in Washington DC, Los Angeles, and Charleston SC. She holds a MA in political management and media from George Washington University and earned double BAs in political science and psychology from the University of North Carolina at Chapel Hill.
About Power:Ed
Founded in 2019, Power:Ed, a philanthropy of SC Student Loan, is dedicated to creating opportunities for South Carolina's youth and adults by supporting low-income, minority, and first-generation students; improving access to college and degree completion; and creating pathways to quality workforce opportunities. Organizations serving middle school through post-college talent who are interested in applying for a grant or partnering with Power:Ed, should visit power-ed.org. Grants are administered quarterly and the deadline for the next round of grant funding is October 1, 2022.
Back to News